Circumcision Surgery- How Does It Happen And Surgery Types
Circumcision Surgery- How Does It Happen And Surgery Types

Jaseela
Updated on November 17, 2023

Medically verified by Sreemoyee

Fact checked by Sreemoyee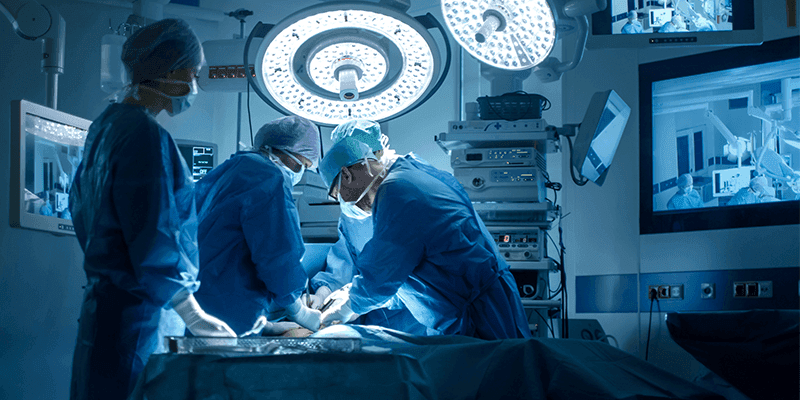 Wondering whether a Circumcision surgery would hurt as it used to, earlier? Well, worry not, because it's not as painful as it was before.
Thanks to the latest technology, we now have several kinds of Circumcision procedures, which minimises post-operative pain.
Also, it takes only a couple of minutes to complete the procedure and you can walk out of the hospital, just the next day.
Circumcision- What & Why
While you already know what Circumcision is and why it is done, let us go through it once more.
Circumcision is a surgical procedure to remove the foreskin which covers the head of the penis. While it is performed by Jews, Muslims and certain Christians as religious practice, it has several health benefits too.
Circumcision helps in treating conditions of penis like phimosis or continual infection. Also, studies. show circumcision reduces the risk of sexually transmitted diseases (STIs).
Types Of Circumcision Surgeries
There are different types of circumcision surgeries today. You must know about each one of them. About both traditional methods as well as the advanced methods like Laser and Stapler surgeries. Learn about the advantages and disadvantages they come with. And then make an informed choice.
Here they are:
1. Dorsal Slit: In dorsal slit surgery, your foreskin will partially be removed. This is done by making a slit along the length of penis. This surgical method will allow glans to be exposed. And it leaves the major part of foreskin intact.
2. Sleeve Resection: Sleeve resection is conducted by cutting the foreskin lengthwise. Then your surgeon will remove the excess tissue.
This surgical method has an issue as it leaves a scar around the shaft of penis. Sleeve resection is a commonly used circumcision method.
3. Preputioplasty: In preputioplasty, your foreskin will be preserved. And the foreskin opening will be expanded if it is really narrow. Usually, preputioplasty is used for phimosis treatment.
4. Plastibell Circumcision: Plastibell Circumcision involves a device called 'plastibell'. It is a small plastic ring, having its handle placed under your foreskin. The foreskin that is excess will be tied with a ligature.
After the next few days, the excess foreskin will get necrotized. Then the excess foreskin will fall off along with the device.
5. Gomco Clamp Circumcision: Too long for a name? But don't worry. It is just the name of the instrument used to execute the circumcision process.
This instrument will pull the foreskin through a hole in the base of the clamp. Then the clamp will be tightened, which will crush your foreskin. That is how the excess foreskin is getting removed.
6. Mogen Clamp Circumcision: This method is almost similar to Gomco clamp circumcision. In this type, Mogen clamp is used for crushing your excessive foreskin. When compared to the Gomco clamp circumcision, this method is even quicker. It is often used in the circumcision of infants.
7. Circumcision With Surgical Scissors: This method involves the usage of a surgical scissor. It is used to cut your excess foreskin. Then finally, the remaining parts will be stitched together for healing.
Modern Circumcision Surgeries
Looking for painless and minimally invasive Circumcision? Explore your options for the same.
1. Laser Circumcision: In laser circumcision, a laser beam is used to cut your foreskin. This laser beam not only cuts the foreskin, but also seals it. It will seal the blood vessels and nerve endings of the circumcised part.
So, this circumcision won't cause a lot of bleeding from the circumcision site.
As you know, it involves reduced bleeding and low damage to the tissues. This will promote the healing process faster. You will feel like you have used an accurate tool to remove your excessive foreskin.
2. Stapler Circumcision: You definitely have seen a stapler in an office, right?. The instrument used for stapler circumcision looks like a stapler itself. But it is smaller than an ordinary stapler. You have learned laser circumcision, cutting and stitching is done separately.
After your surgeon cuts the excessive foreskin, he will stitch the edges together. This is basically done for healing. But, the peculiarity of stapler circumcision is that all these two things are done at the same time.
So, it takes less time than laser circumcision. The stapler will cut the foreskin and at the same time seals the wound with staples.
Both of these methods make circumcision easier with less bleeding and faster healing. The major similarity between them is they reduce fear and anxiety. This makes circumcision a more comfortable experience.
Read More About Cost of Circumcision Surgery
Book Your Consultation Now
Things To Keep In Mind Before Circumcision
1. Consultation With A Healthcare Provider: You can consult a healthcare provider about the circumcision process. It will make a clear idea in your mind about the process and different types of surgeries.
2. Understanding The Procedure: For a better understanding, you can educate yourself about circumcision. It can include information about how circumcision is performed and its recovery process.
If you know about all these things, you can reduce your anxiety and pressure towards it. This can positively impact your circumcision process and make it a more comfortable one.
3 Medical Evaluation: Before starting the process, your surgeon will check your health. This is to understand if you are a suitable candidate. He may ask if you have medications or any medical/allergic conditions.
4. Choosing The Right Method: After understanding the circumcision methods, you can choose one. After this, you can openly communicate your choice with the healthcare provider.
5. Consider Pain Management: Ask your healthcare provider about pain management methods. Usually, general anesthesia is used for minimising the discomfort during circumcision.
Ensure which type of anesthesia is going to be used as well as its side effects.
After care For Circumcision
1. Keep The Area Clean: You can gently clean the circumcised area with warm water and a mild soap. Use a soap suggested by your healthcare provider.
Be careful of the fact that you can't scrub the circumcised area. Then, you can rinse and pat dry with a clean and soft towel.
2. Apply Ointment: You can apply ointment suggested by your healthcare provider. It may be an antibiotic or a petroleum jelly for keeping the wound lubricated.
Moreover, this application will prevent your clothes from sticking with the penis.
3. Limit Sexual Activity: It is important to avoid any kind of sexual activities. It includes both sexual intercourse and masturbation.
You have to avoid it until the wound is healed. This will reduce the chances of infections.
4. Use Loose-Fitting Clothing: You can use loose and comfortable underwear to avoid friction. If you wear tight clothes, it will cause irritation and discomfort.
5. Avoid Hard Physical Activities: You can stop engaging in physical activities. It is advised to avoid activities like sports, heavy lifting etc until the wound is healed.
Because, these activities will damage the circumcised tissues which leads to further complications. This is how it prevents the fast healing of wounds. So, you can better avoid them.
6. Avoid Swimming: Until the wound is healed, you have to avoid swimming in hot tubs, pools or in any other water bodies.
7. Monitor For Infection: You can keep your eyes wide open to observe if there is any infection. Infections may be visible as persistent pain, swelling or redness.
Know More About Circumcision Surgery
Risks Involved
You must have understood that circumcision has a lot of health benefits. But there are certain risks as well. Here they are:
1. Infection: Infections can occur at the circumcised area of penis. Even though your surgeon can reduce the risk of it by proper sterile techniques.
2. Bleeding: After undergoing a circumcision surgery, there is a chance for bleeding. But the fact is that it is usually minor and it can be controlled. Still, in some cases, it requires medical attention.
3. Improper Healing: For sometimes, the wound may not heal in a proper way. It can often turn to skin tags or an uneven appearance of that particular area.
4. Adhesions: In some cases, the remaining part of the foreskin gets attached to the glans. It definitely gets cleared with medical assistance.
5. Meatal Stenosis: Circumcision surgery may lead to a narrowing of urethral opening. This is called as meatal stenosis.
6. Pain: As it is basically a type of surgery, it surely comes with some sort of pain. But, severe or prolonged pain has to be treated as soon as possible.
7. Psychological & Emotional Effects: This procedure is associated with some religious and cultural significance. So, there may be situations where an individual is circumcised without his consent. In such situations, it can lead to emotional distress for them.
8. Anesthesia Complications: A circumcision surgery is often conducted in the presence of anesthesia. It helps for a painless circumcision experience. But anesthesia sometimes causes allergic reactions, breathing difficulties, nausea or vomiting etc.
Key Takeaways
Circumcision is a surgical procedure in which foreskin of the penis is removed.
Circumcision can be done by different types of surgery. But, the most modern circumcision surgeries are laser circumcision and stapler circumcision.
You have to avoid sexual activities including masturbation and sexual intercourses.
You can avoid sports, weight lifting or any other physical activities.
Before conducting a circumcision surgery, you can consult with a healthcare provider.
Always remember to keep the area clean. It will help us to avoid infections.