Circumcision - Scientific Guide to All Your Questions
Circumcision - Scientific Guide to All Your Questions

Indu
Updated on November 16, 2023

Medically verified by Dr. Arya

Fact checked by Sreemoyee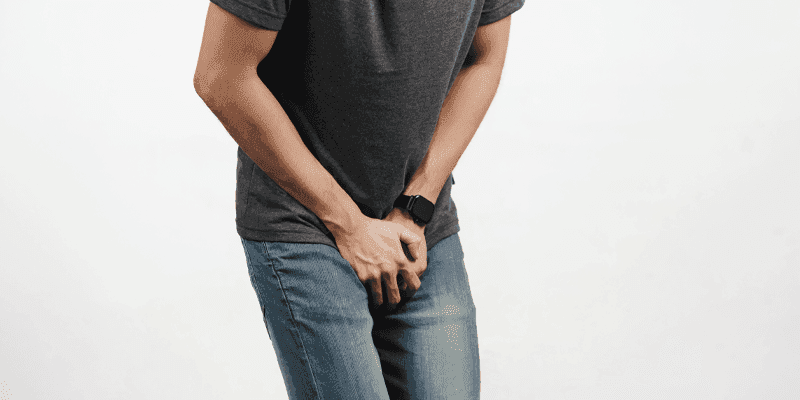 Are you someone who is considering circumcision? Is someone in your family doing so? This whole thing makes you confused and worried, doesn't it? We're certain that you have several queries and doubts.
That's why we're here to help ward off all your confusion.
Let us see some of the most common questions about circumcision. Mykare Health has answers for all your queries What is a Foreskin? You might have noticed that there is a skin that covers the head of your penis. That skin is called foreskin.
When you are a baby, this foreskin is fully attached to the penis. And once you start growing, you will be able to pull the foreskin back. That is how you usually clean the penis head.
What is Circumcision?
Do you find it difficult to pull your foreskin back? Does the tightness of the foreskin cause you pain, while peeing?
Well that condition is called phimosis. There are other conditions of penis like inflammation and infection of penis, tumour, white patches etc.
In most of these above mentioned situations, circumcision is the answer. During circumcision, a doctor will perform an operation to remove your foreskin. This will reduce your pain and it is a solution for many penis related problems.
It will also make it easier for you to clean the penis.
Are There Any Benefits for Circumcision?
Why Do People Undergo Circumcision?
People undergo circumcision for various reasons.
Some people choose it because of their religion and culture. Jews and Muslims are examples.
Others undergo it for medical reasons. One of the major reasons being the inability to pull the foreskin back. This can cause pain. So they undergo surgery to remove the foreskin.
Are There Any Benefits for Circumcision?
Wondering if Circumcision comes with health benefits?
Yes, it does. Here they are.
If you are worried about getting urinary tract infections (UTI) and sexually transmitted infections (STI), circumcision might be an answer.

If there is any chance of cancer in penis, circumcision lowers it. If her male sexual partner is circumcised, her chance of getting cervical cancer also lowers.

It prevents inflammation and infection of both the penis and penis head.

If you find it difficult to move the foreskin backwards or if it is difficult to move it to the original position, circumcision will be helpful.

It is also easier to clean a circumcised penis.
Read More About Circumcision Cost
Is Circumcision Risky?
It only has the same level of risk like any other surgical procedures might have.
Bleeding and infection are two of them. But if you follow the doctor's instructions correctly and take enough rest and medications as per his directives, this won't happen.
Some people will have reactions toward anaesthesia and medications used during the surgery.
Another problem might be with the foreskin. Sometimes (very rarely), it could be cut too short or too long, which can cause complications.
This is why you should go for a second and third opinion, before opting it and should choose the best doctor.
Of course, a doctor will guide you through all the benefits and risks associated with circumcision, before you undergo the surgery.
Will circumcision hurt?
Circumcision is just like any other surgery done on other body parts. Yes, there will be some bit of pain.
But before the surgery, you will be given anaesthesia. So, you won't feel the pain while you are in surgery.
There will be medicines afterwards too, to lessen your pain. Also, that pain is very mild. So, you have nothing to worry about.
If I am an adult, can I undergo circumcision?
Yes, even adults can undergo circumcision. If your foreskin is troubling you, you can choose circumcision, after consulting with a doctor.
Or if you have some kind of disease related to penis, and if it can be remedied by simple circumcision surgery, you can choose it.
It is even okay if you choose it to keep your penis clean and hygienic.
Surgery in adults will take more time than that of a child, usually.
Will it affect the size of my penis?
No, it won't reduce the penis size. During the process, it is just a top layer of the penis that is removed. So there won't be any size difference. But it might look less bulkier when it is not erect.
How many days do I have to take rest after circumcision?
After the surgery, you might need to completely rest for about 10 weeks.
You will experience some kind of discomfort for 4 or 5 days. Penis my seem swollen. Also, it might be in an angry red colour. But don't worry, you will heal in no time.
Remember not to resume your bedroom activities at least for a month.
How do I take care of my/baby's penis after the surgery?
After the surgery, there is going to be pain. It's only normal to experience some level of discomfort. But don't worry, your doctors will know how to help you. They will prescribe you the correct medicine and antibiotic.

Your baby's penis will be bandaged after the circumcision. It will fall off on its own. If it does not, you have to remove it yourself carefully.

Apply vaseline or some ointment your doctor prescribes, over your penis. This should be around the area of stitches. You can do it any number of times to avoid dryness.

Do not put any kind of pressure on that area. So you should make your baby wear loose clothing.

Sometimes, there will be some bruising and oozing. But, that is nothing to be worried about.

Strictly follow your doctor's instructions. That would be the best thing to do.
Book Your Consultation Now
Will circumcision affect my sex life?
Will I be bad in bed after the surgery?
Every male who is considering circumcision has this same doubt. Studies have been conducted on this. And the results show that circumcision will not affect your sex life.
What is the cost of circumcision in India?
Cost of circumcision is different in different cities. It also varies according to the type of circumcision you are choosing. But it would be somewhere between Rs. 7,000- Rs. 35000.
If your doctor prescribed you circumcision, due to your medical situations, you will get insurance coverage too. But if it is for religious, cultural, or aesthetic reasons, there won't be any coverage.
How do I make a decision about circumcision?
Are you confused about how to make a decision about circumcision? You aren't the only one stuck with this puzzle. One of the major reasons for your confusion is its association with certain religions.
Also, the whole procedure is done on one of the most sensitive and most important organs of your body. So it is only natural that you are being indecisive.
Here are some of the pointers to help you.
Collect as much as knowledge about circumcision. About its benefits and risks, procedures etc. This should be from trusted sources like an academic or research paper or a medical journal.

Next step is to consult a doctor. Discuss with him or her about the whole procedure, like whether you need one or not.

Ask all the questions you have and clear all your doubts. Mykare Health is here to help you with expert doctors.

You should definitely discuss it with your family members, if you are choosing it for your baby. That decision making should have the opinions of all of them.

If you are not satisfied with the doctor's opinion, go for a second doctor or a third one. It won't hurt.

If you are afraid of surgeries, then proceed only if your medical condition absolutely demands circumcision.

If it is not a serious situation, you might not have to undergo surgery. Ask about other kinds of treatment you can go for.

You should be absolutely sure that you are not doing it under any kind of religious or cultural or familial pressure.

Be aware that it is risky like any other surgery. You will be undergoing a slight physical change on one of the most important organs of your body.

This could cause scar. It can also cause emotional distress. Be ready to face all of it.

Make sure that you are choosing the best clinic and best surgeon.
Key Takeaways
Foreskin is the skin that is covering the tip of your penis.
Sometimes people choose to remove this foreskin.
This can be because of their religion and culture. Or it can be because of aesthetic or medical reasons.
Circumcision has many benefits. It helps to remove the pain caused by the tightness of foreskin. It is also a remedial measure for UTIs and STIs. It also reduces the chance of penile cancer in men and cervical cancer in their female sex partners.
It has risks as well. It could cause infection and bleeding. Sometimes too much or too little foreskin might be removed. This can result in pain and further complications.
As far as the studies have done, circumcision does not have any known effect on sexual performance. You can resume your sexual activities after a month.
Circumcision does not reduce the penis size.
You have to take a minimum of 10 days rest after the surgery.
You should stick strictly to the aftercare directions of the doctor.
Cost of the surgery varies according to the cities and the procedures you choose.
One should make informed decisions without any pressure before going for the surgery.